On the evening of Monday 6th April, a full class of AHES members and guests were treated to an Italian evening with Chef Eric, hosted at Henderson Secondary School.
The evening started off with an introduction by Chef Eric, and we were quickly divided into groups for our hands-on preparation of some classic Italian dishes. Eager for some action (and being fair hungry), participants were guided by Chef Eric in each of our assigned dishes. For many, the most rewarding part of being taught by Chef Eric was not because of his accolades (Chef Eric gradudated from SHATEC and the Culinary Institue of America, was a member of Team Singapore at the bid for Presidium of the World Association of Chefs Societies in 2008, and is a member of jury for Awards of Excellence for World Gourmet Summit Singapore 2009, and the list goes on!), but partcipants were really struck by Chef's generous and affable nature in the way he teaches and shares his knowledge and skills with us.
The evening progressed with much sharing about specific recipes, methods of preparation, unusual ingredients such as Fennel and Truffle Oil, discussion of interesting flavour profiles (use of spices with desserts), plating of dishes, stories of Italian "Mamas" and chefs, and ended with the class happily tucking into our culinary creations and even "ta-pauing" home for loved ones.
Chef surprised us all with a yummy birthday cake for Samantha, who chose to spend her birthday with us! For a hands on class with 3 great dishes, food tasting and invaluable sharing by a professional Chef, this workshop is seriously value for money at $40! It is our honour to team up with Chef Eric to bring these culinary workshops to AHES members and guests. We are eagerly awaiting the next workshop on Thai Cuisine (20 April)!
By Shirley Wong
Photos taken by Pooi Pooi
Snapshots of some ingredients and finished product.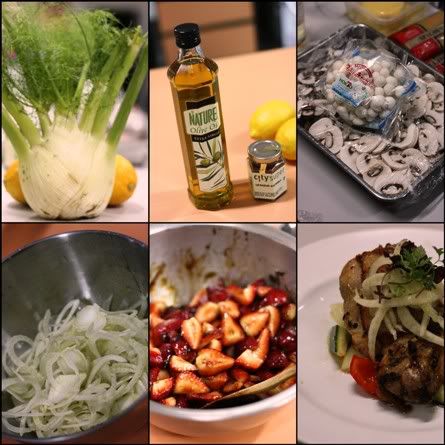 Chef's working...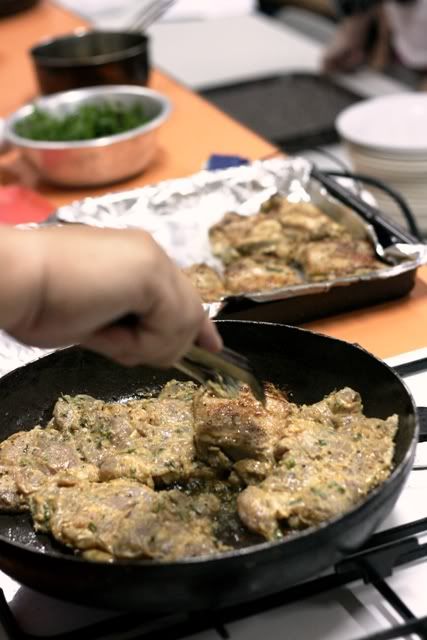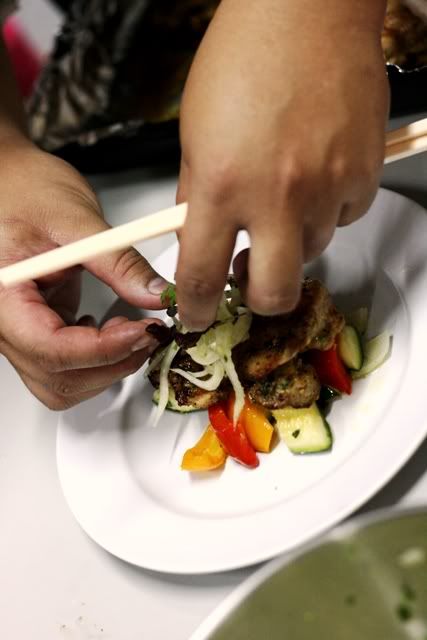 The Participants: AHES Secretary and Prof Low Guat Tin from NIE.
The 'Shirleys' are happily tucking in the food.

Our DIP HEED students, from the FCS club benefited and enjoyed the workshop very much.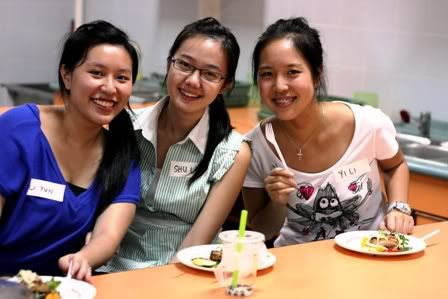 SEE YOU ON 20 APRIL 2009!!!